The new ScreeneX Products you can see at InnoTrans 2018
At the OSG Group booth
Hall 1.1 Stand 424:
ScreeneX TRN 21T
ScreeneX TRN 38-LED
ScreeneX in a Divided frame
At DB Regio Ideenzug (Innovation Train) exhibition
Hall B, CityCube 406
ScreeneX TRN MPW  side window
ScreeneX TRN 27T  Partition
ScreeneX TRN 29 – LED side window
At DB Fahrzeuginstandhaltung GMBH
Outdoor Display O/600/ OutdoorDisplay 11/400
ScreeneX TRN 21-2 Partitions
ScreeneX TRN 29 side window
ScreeneX TRN 21 side window
At Baker Bellfield Ltd.
Hall 5.1 109
ScreeneX TRN 27-2 Partition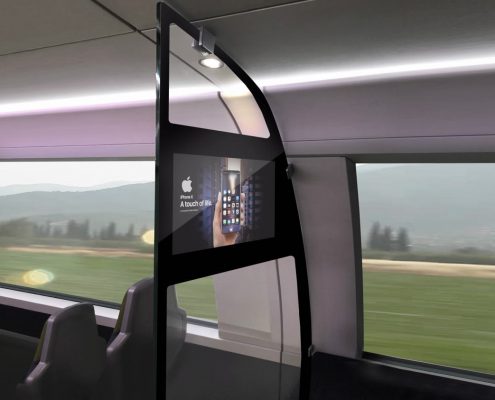 OSG (Oran Palmach Tzuba A.C.C. Ltd.) is exhibiting new developments of its innovative ScreeneX technology at Innotrans 2018. ScreeneX is a product-line of screens fully-embedded inside glass elements for on-board passenger Information screens systems (PIS). ScreeneX is implemented in side-windows and glass partitions on-board various types of rail and public transportation vehicles.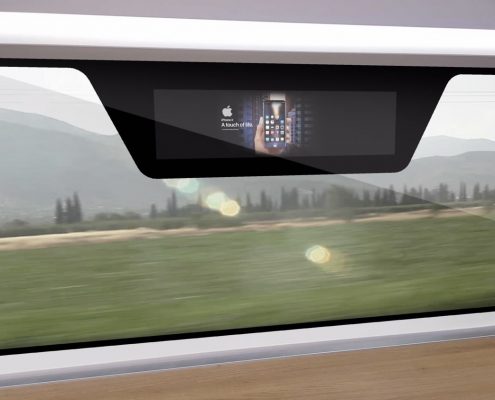 ScreeneX products are designed to meet the harsh conditions of the rail industry and are fully tested and compliant with all rail standards.
At Innotrans 2018 we will present some of our real-size products which were implemented in recent projects as well as some new concepts that are ready for the market.